Setouchi DMO supports the activities of Setouchi Holics, a networking platform for local residents.
Setouchi Holics is a network of local Setouchi residents working together to make Setouchi even more fun.
Setouchi Holics arranges lectures that train participants in organizing and leading activities, and also provides a networking platform and social space for people that want to contribute to improving Setouchi as a tourist destination, start a business in Setouchi,
and spread information about Setouchi.
Setouchi Holics
Setouchi DMO aims to create autonomous and lasting cyclical growth of the Setouchi area through developing the Setouchi brand by evoking excitement among local businesses and residents, creating new industries, and promoting the expansion of local employment. This is achieved by supporting Setouchi Holics as well as Setouchi DMO Members, a networking platform for businesses.
Setouchi Holic summary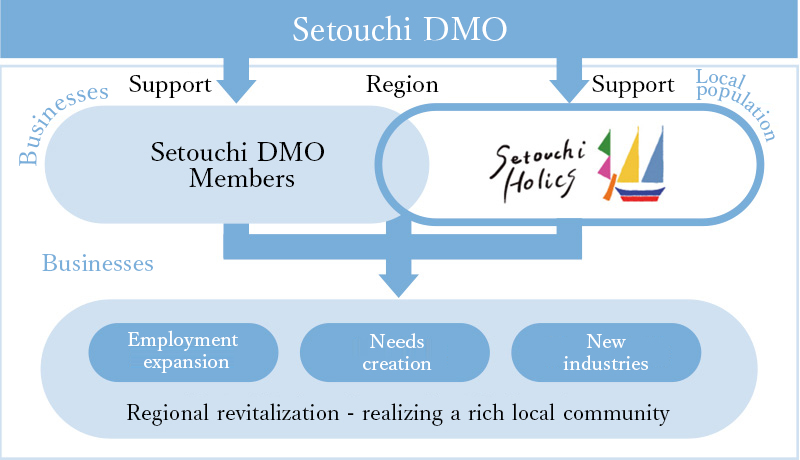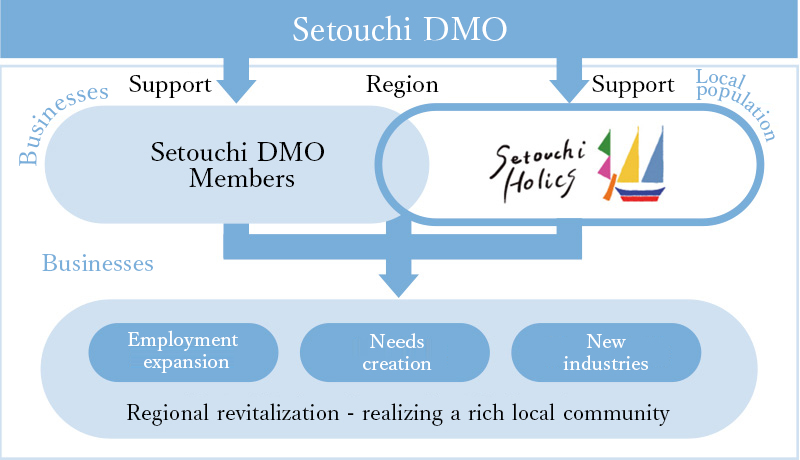 Setouchi Holics contact information
Official website

Facebook

e-mail

setouchiholics@gmail.com/